Second Amtech BIM Conference another massive success
Amtech Crystal Clear BIM Conference 24th & 25th March 2014
The second Amtech Crystal Clear BIM conference brought together leading speakers from government and industry, providing delegates with a real-life perspective on BIM while also taking them on a journey through a real project from concept to handover and operation.
The conference was held once again in the Crystal - a stunning, sustainable building situated in London's Green Enterprise District. The uniquely shaped, glass-clad structure encompasses an area of more than 6,300 square metres. Inside is the world's largest exhibition on the future of cities covering 2,000 square metres.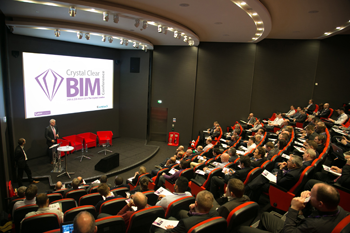 It gave delegates the information they need to cut through some of the BIM-wash that is often expounded and get to grips with what BIM really means for them; be they designers, constructors, facilities managers or maintenance contractors.
As well as time for networking and browsing the Exhibitor Area, there were also opportunities for delegates to visit the BIM Knowledge Centre to see cutting-edge tools in action in the R&D Zone and assess their own BIM-readiness in the BIM Assessment Zone. Delegates were also able to experience the potential of augmented reality, a digitally enhanced view of the real world using a tablet device or using ground-breaking Oculus Rift technology.
"Following the success of the first Crystal Clear BIM conference we had very high expectations of this year's event and they were certainly realised, if not exceeded" said Amtech CEO Mark Tindall. "I am grateful to the speakers who made the event so interesting and relevant, and the delegates who shared their views and enlivened the discussions. The feedback has been very positive and we are now exploring ways to build on this success with other events in the future."
Future events will include a programme of seminars/workshops to be held at racetracks around the country, with opportunities for attendees to watch British Motorsport riders practising, including Amtech-sponsored brothers Taylor and Tarran Mackenzie.
Thank you to our distinguished speakers
Scott Grant, Soluis Group
Simon Rawlinson, EC Harris LLP
Niall Kane, Murphy Surveys
Rob Manning, BIS BIM Core Team
Hywel Davies, CIBSE
Carl Collins, Arup Associates
Richard Vincent, Hoare Lea
Jim Reis, TSI
Matt Crunden, Legrand Electric Ltd
Frank van Rijn, Space Research Organisation Netherlands
Rob Van Dorp, The Facilities Buro Het Facilitair Bureau B.V
Paul Strokap, The Facilities Buro Het Facilitair Bureau B.V
Harald Onarheim, BIM Consult
David Philp, UK BIM Task Group/Mace
Ben Haldin, Fulcro
Gary Ross, Amtech Group
Barry Brown, CED Limited
Loukas Mitsou, Balfour Beatty
Terry Williams, Balfour Beatty
John Eynon, Open Water Consulting
---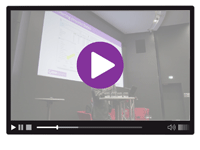 Watch our 2013 Conference video >>
---
Sponsors
Platinum


Gold

VIP Dinner


Exhibitors